'READ ALL ABOUT IT!'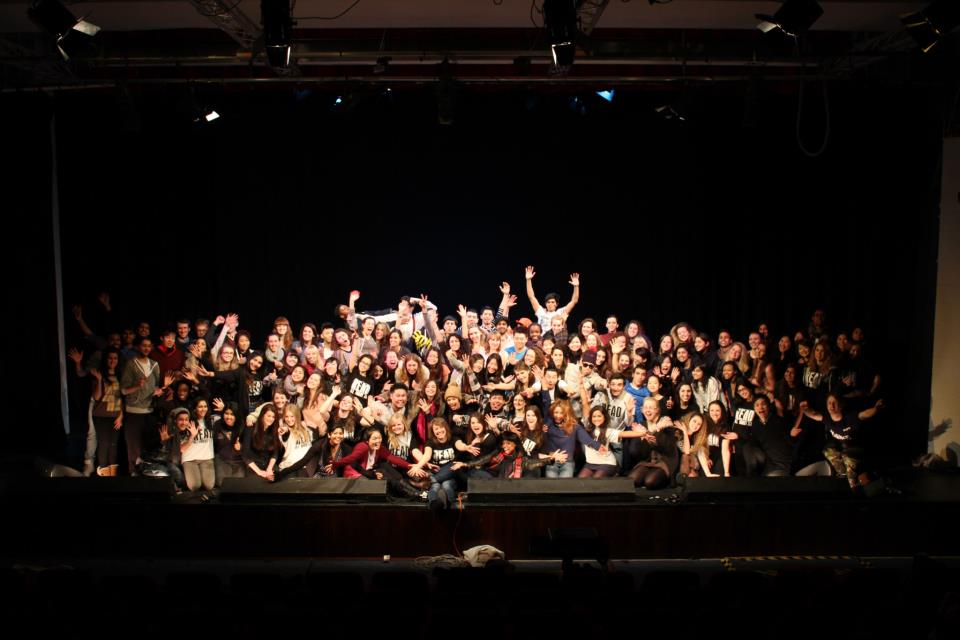 Let us take you through stories of the ever increasing powerful press, the taking over of technology as well, as the romantic side of love letters along with tales of Bond and other heroes!
…
From Jazz to Bollywood, Hip Hop to Salsa, Ballet to Burlesque and Contemporary to Breaking, there is something for everyone. With a cast of over 150 performers, this promises to be a jam-packed spectacular evening… Don't miss out!
WEDNESDAY 13TH MARCH
THURSDAY 14TH MARCH
FRIDAY 15TH MARCH*
No KCL Dance show is complete without its string of INCREDIBLE after show parties:
> Following the Wednesday night's show, everyone will be hitting WALKABOUT, Temple for a night of absolute madness (stay tuned for the online ticket link)
> Following Thursday night's performance, Dance soc will be hitting the fabulous student cocktail bar the Old School Yard on Long Lane.
**TO END A SERIES OF SENSATIONAL SHOWS KCL DANCE SOC'S OFFICIAL FRIDAY AFTER PARTY IS AT BANKSIDE VAULTS/PULSE (No 1 Invicta Plaza, South Bank). NOT TO BE MISSED!**
ACT ONE
Mara's jazz – 'higher ground' jazz piece

Maaria's lyrical – Slow me down

Kana's ballet – Jeanne d'Arc

Dan's salsa – The Pink Panther

'Express' – Zara Williams

Viennese waltz – Laura Arjam

Sarah Fraser – 'Behind the story'

Emma and Leah –'Bombshell!'

Issy – 'Sound of silence'

Bellydance

Kirk Flash – 'Powerkut'

Ellen – 'King of New York'

Claire Norcross – 'Losing grip'

Breakin' KCL – 'Under the influence'
ACT TWO
Burlesque 'Censorship' – Charlotte

Anna's – 'Game of thrones'

'L.E.T.T.E.R' – Ballet and breakers

Hip hop – Alistair and Ryan

Maggie's – 'The girl who played with desire'

Shaken, not stirred

Jeph Sg – 'you know that all your forest are my life when I breath…'

Mariya and Stavros – Latin/salsa – 'Assassin's salsatin'

Mara's lyrical -'A change is gonna come'

Angus – bachata 'Guys and Molls'

Bollywood – 'Paparazzi' – Mariyam Khan

Emma and Leah – 'My discarded men'

Fusion hip hop

Finale
SHOW HIGHLIGHTS: