Jazz – Christie Lee Manning
A Canadian born artist, Christie Lee Manning is now one of London's most powerful performers.
As a storyteller and jazz artist, Christie is a rare find. Her dedication to perfecting the art of vulnerability makes her one of the most captivating actresses in any room.
As a dancer, Christie has worked with fellow Canadian artists Lenny Kravitz, Michael Buble, Nelly Furtado, and Suzie McNeil. She is a principle dancer in Lukas McFarlane's contemporary company 'UnTitled', and has toured Brazil twice with Vancouver based company Lamondance. Christie's other credits include New Balance, Telus, Nickelodeon, Times Of India Awards, 'Package Deal' (TV), 'Warehouse 13' (TV), and Sky 1's 'Got To Dance' Season 5, mentored by celebrity judge Adam Garcia.
As an actress, Christie is under the direction of her American mentor and acting coach, Michael Duvall. Credits include various roles in both television and short film, a feature at the Toronto Short Film Festival (2014), and a lead role in London's newest immersive theatre production, 'How To Solve A Problem Like Murder'.
Christie's entrepreneurism has led her to become the Creative Director of two UK based companies, 'UnCorked Theatre' and 'House Of Jazz'. One is a collection of dominating jazz artists keeping alive the roots of this historical style. The other is a compelling immersive theatre company presently known as London's best kept secret.
Christie's lifelong dedication to her craft makes her an anomaly amongst a sea of fame-hungry performers. She strongly believes in the growth of artistic individuality and authentic storytelling, and made the choice a long time ago to favour art and passion above all else.
Contemporary – Madeline Waters
Madeleine started dancing at the age of three, training in RAD ballet, tap, jazz, musical theatre and contemporary in Calgary, Canada. She completed her Advanced Two and Grade 8 RAD Exams before she moved to London in 2012 where she has continued training. When in London Madeleine started training in different styles with various companies such as UnTitled, CollectiveEnt and Dragon Darlings. She has been a part of many TV performances including The Voice UK & BBC Music Awards, as well live shows including Summertime Ball, Glastonbury, V Fest, Imaginarium and Euro Disney. Madeleine has worked with artists such as Years & Years, Robbie Williams, Ellie Goulding, Laura Doggett and Paul Brant. She made an appearance on Got To Dance with the Dragon Darlings and was a part of Lukas McFarlanes premiere London show, Exposed.
Madeleine has taught classes all across the UK and Canada as well as at the European Dance meeting in Warsaw, Poland. She now teaches regular open classes at Pineapple Dance Studios in London and at Studio 68 London.

Burlesque – Tashi Bullman
Tashi began dancing at the age of nine in a small country town in Western Australia, building her foundations of dance in jazz, ballet, lyrical, hip hop and tap. After high school, she completed her Diploma in Performing Arts majoring in Musical Theatre, and worked within W.A in private events, corporate shows, music videos and stage performances.
She moved to London in 2014 to pursue a career as a performer and now works with Uncorked Theatre (an immersive theatre company), House of Jazz (a jazz performance company) and two cabaret/burlesque companies, Chic BonBons and Les Belles Femme, as well as working in music videos, live shows and private events. She has a passion for giving an intimate performance, which is why she loves to teach burlesque styles – to empower women, give pride to the art of subtleties and allow each individuals artistry to shine.
Zumba – Davy Vallecer
Davy radiates passion and flair with her enthusiastic approach to dance and fitness. She is licensed to teach Zumba, Zumba Toning, Zumbatomic and Zumba in the Circuit. She has been a member of the Zumba Instructor Network for over 5 years, and has danced with the founder of Zumba Beto Perez on a number of occasions. Zumba with Davy is an exhilarating, effective, easy-to-follow, Latin-inspired, calorie-burning dance fitness-party that moves participants toward joy and health. Her dance styles include Salsa, Merengue, Samba, Cumbia, Reggaeton, Calypso and Quebradita. 'Wherever you come from, whoever you are, every shape, every size, every age, you can dance! All you have to do is be YOU and be HAPPY!'
Commercial – Tarek Khwiss
Tarek Khwiss is a dancer, choreographer, founder CEO of "Gawz" and an instructor with a vision to "Innovate and unite the creative industries".
He started training from the age of 15 but gained his love for dance ever since being introduced to "MTV" and "Missy Elliott". He started his journey with Rose Chu (Greenhouse dance) who guided him through the baby stages, educating him about the history of "Hip Hop" as well as the West End stage. At 17 he auditioned to study at "Lewisham College" and 2 years later had the knowledge and technical training in Ballet, Contemporary and Jazz.
He has taught workshops in  Washington DC, Italy, Amsterdam,Austria and New York City, and credits include Hunter LTM, Sky Atlantic "Kevin Bacon", Vodafone, Spotify, Nick Helms "Uncle", Superdrug "Rihanna" perfume launch, "DANONE" campaign, and Stedman Pearson.
Alongside teaching commercial at KCL, he also runs a class at Studio 68, and has created "Gawz" a brand, company and movement to unite one to unite all! #GawzLove
Swing – Jeff Tong and Holly Nicholls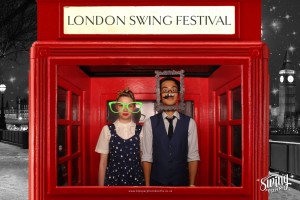 Jeff's dance career started at the one and only KCL Dance Soc and really has them to thank for what has transpired. He quickly specialised in the partnered dancing styles offered and with numerous KCL dance shows under his belt, he went on to train with Swing Patrol, most noticeable for bringing the Swing scene to the nation. He is also part of the performance troupe The Brat Pack, who take everyone by surprise with their high energy levels and hair-raising aerials. Placing at national and international competitions, Jeff isn't shy of performing (and flying!) on the big stage, at festivals or on TV.
Holly discovered her passion for dance when she did GCSE and A-Level Dance at school which introduced her to different styles. Her true passion now is Swing dance which she discovered at KCL almost two years ago. Since learning the steps and performing in the annual KCL dance show she has progressed to teaching and choreographing. In the last year she has joined an all girl authentic jazz group that specialise in 1920s Charleston called The Dixie Dinahs. She regularly performs with the Dinahs both in London and further afield, and has recently danced for the BBC with the Chelsea Pensioners and Veterans.
Swing continues to boom since its introduction to KCL in 2013 and hopes this year is no different. Jeff and Holly's combined experience in performance, choreography and teaching means that KCL Dance Soc is in for a real treat. With the desire to showcase this highly enthusiastic and infectious dance style, they are delighted to be back and cannot wait to get more young people into the vintage dance!
Hip Hop – Sim Campbell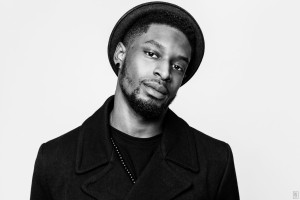 Simeon Campbell grew up in Greenwich, where he studied at the Greenwich Musical Theatre Academy, followed by Negus Post 16. During this time, he also established himself in the hip hop dance community with his own dance troupe Ruthless, which went on to become recognised around the UK and Europe for their choreographic talent. Upon graduation, he began teaching hip hop choreography around the UK and Europe, travelling to places like Sweden, Poland and Spain to share his own unique style.
At 21 he received his first job as a commercial dancer, appearing on X Factor to perform with Alexandra Burke (Bad Boys) after being spotted at an audition by American choreographer Frank Gatson. Since then he has performed with the like of Whitney Houston on X Factor (Million Dollar Bill), and worked with Beyoncé on her 'I am Sasha Fierce' tour in 2009.
He then went on to perform at the London 2012 Olympic opening ceremony, and then with artists Dizzee Rascal and Rita Ora. Since then, he has toured the UK and United States on stages such as the Apollo Theatre in New York-Harlem, as a dancer with Bird Gang Dance Company, and as choreographer for Ukweli Roach. He also had an integral part in choreography in which the London dance troupe received 1st place in the I-Dance Hip Hop International Championships, which meant the group went on to qualify and represent the UK in the states.
Simeon is known for his calming influence and his direct approach to teaching. His understanding of musicality and his ability to break down his style of hip hop/lyrical hip-hop for all levels means he is able to adapt to the needs of others, and strives to ensure that every student takes something from each class and workshop.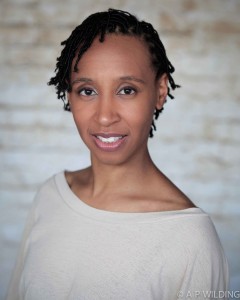 Tap – Annette Walker
Annette is a dynamic, agile and multi-skilled performer who has appeared in a variety of international and national shows, festivals, cabarets and concerts. As a hoofer she often collaborates with musicians, bands and singers as well as with other tap dancers whether numbers are improvised, choreographed or a combination of both. Her tap dancing highlights include performing with the Michèle Drees Trio at Ronnie Scott's Women in Jazz (2010), Turned on Tap at the Queen Elizabeth Hall (2005) and Duke Ellington's Sacred Concert at Bristol's International Blues and Jazz Festival (2013). She is passionate about teaching and sharing the history of tap dance and is the regular hostess of the Renegade Stage at the monthly London Tap Jam. Since 2009, she has been one half of the sassy, swinging, cabaret duo, The Tipton Project, which is a live music act that fuse comedy, dance and circus in highly engaging and vibrant acts. Annette's versatile skills has led to an eclectic mix of work from keyboardist in Mirth Control at the Women of the World Festival (Royal Festival Hall 2015), to being one of the Mary Poppins' (as an aerial acrobat) at the London 2012 Opening Ceremony.
Salsa + Bachata – Pebbles Adamson
Ballet + Flex & Tone –