We are proud to announce that Dance Soc was voted Activity group of the Year at the KCLSU awards!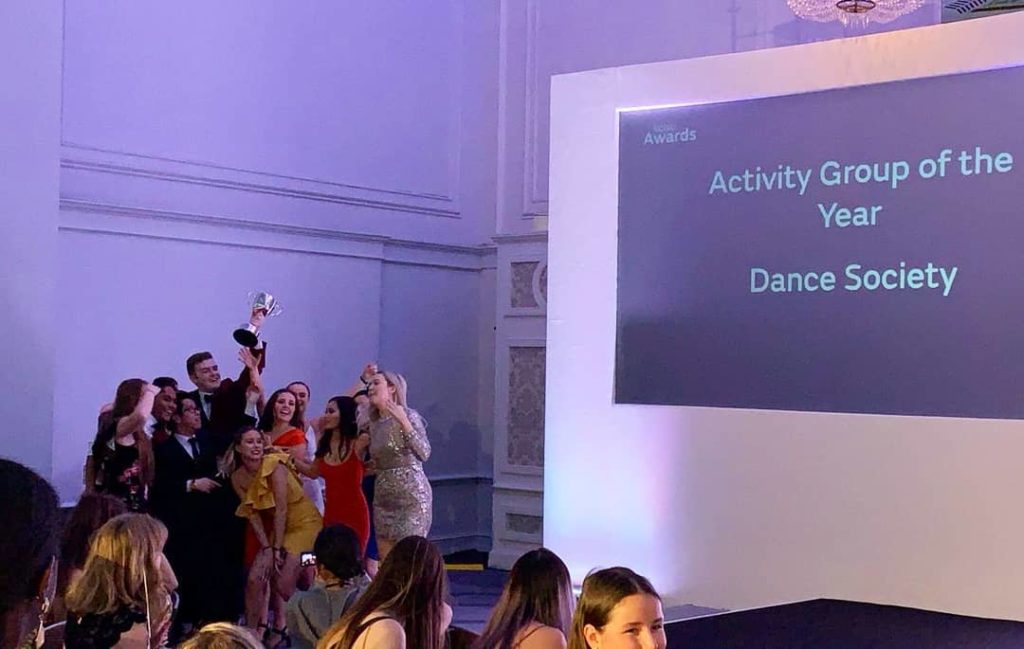 The awards is given to "the ratified KCLSU student activity group that has contributed the most to the KCLSU community, having gone above and beyond the efforts of other groups to provide for their members, other students and the wider community."
Thank you to all our members – this would not be possible without you! We are super proud and looking forward to another year of great classes, shows, events and more ?