KCL Dance Society's 20th anniversary annual showcase took place on March 20-22nd 2019 at the iconic Greenwood Theatre.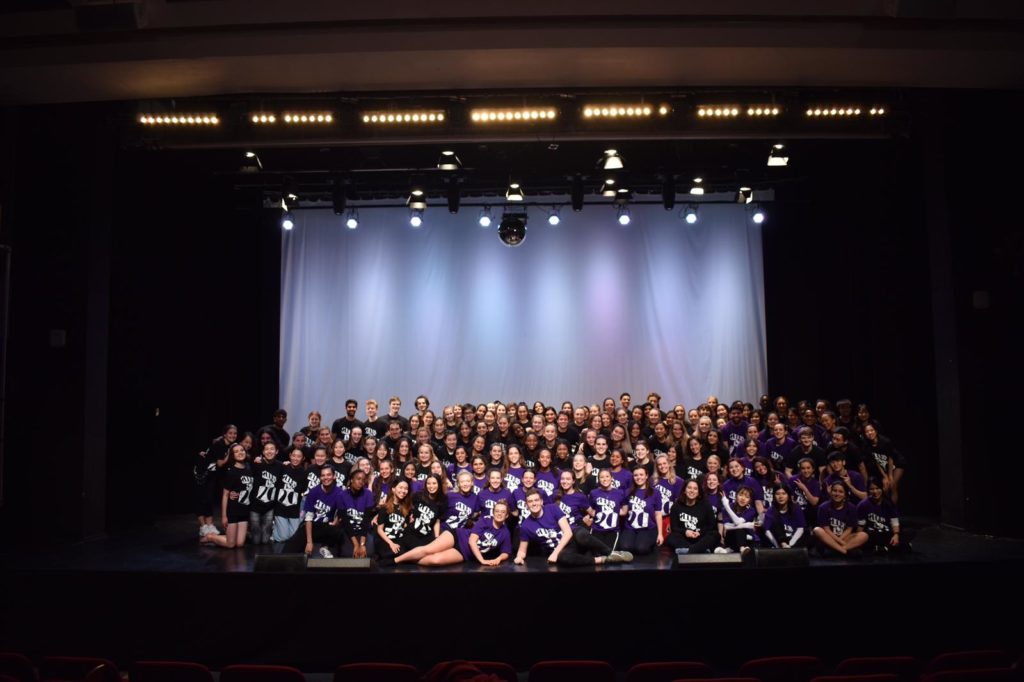 We had 150 dancers and 36 choreographers in an entirely student produced show that ran for 3 fantastic nights, with the Friday show being completely sold out!
Following the shows, we also had 3 fantastic afterparties at The Vault, Guy's Bar, and Patch East.
As always, tickets sales and any proceeds from the show went towards our chosen charities for the year: Green Candle Dance Company and Magpie Dance. This year, we have raised over £7,000 across all three nights! We also held a raffle draw every single night, which was open to dancers and members of the audience to help fundraise and provide the opportunity to win fantastic prizes such as brewery tours, cinema tickets, and restaurant vouchers!

In keeping with our conscious efforts to be environmentally friendly, our programmes were uploaded on Dropbox and available to view in image format on our Facebook event page.
View the trailer for our show on YouTube! This was kindly filmed by Ana Miha.
KCL DANCE SOC PRESENTS: THIS IS 20!
RUNNING ORDER
"The Greatest Show" – KCL Dance Alumni
"Patria (Homeland)" – Beatriz Gonzalez
"Pon de Floor" – Ellie Papakosmidou
"The Cell Block Tango" – Elana Mira Hershman
"Believer" – Tara Sule
"Punk Rocker" – Alice Delaney
"Up in the Air" – Mika Sudjarwo
"La Fiesta" – Paula Koller and Rebecca Pignatelli
"Guardians of the Galaxy" – Beatriz Santos, Hanyoung Ko, Larissa Lee and Abbi Hau
"Earth" – Sophie Rivett
"Going Bad" – Shanise Liang
"Juxtaposition" – Alkistis Saramandi
"Finding My Way" – Nina Eriksson and Ada Szynwelska
"Here We Go Again" – Nikki Letteri
Interval (15 mins) 
"Fire" – Jake Marshall 
"Dawn" – Emma Smith
"Savage" – Nicky Screawn
"How Far I'll Go" – Malcolm Harriott 
"Safar" – Ashwati Nair and Megha Chalke
"Runaway Baby" – Millie Walker
"This Is (the) 20(s)!" – Kinga Mojzes 
"Hold Back the River" – Sarah Bowler
"Dreamgirls" – Becky Wright 
"TWENT1ETH'Z" – Yolanda Cheng 
"The Wild Youth" – Alex Theoklitou
"Ain't No Party Like a 90's Party" – Rayana Weyerstahl and Sabelo Moyo
"Studio 54" – Chloe Ollis-Smith
Finale